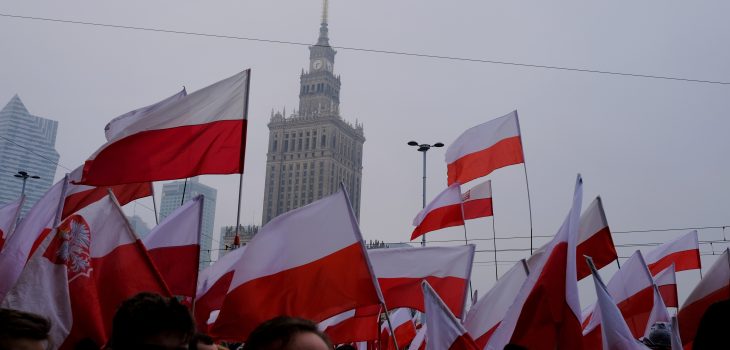 As violence escalates in Poland, journalists come under attack
Journalists and media workers at risk as media caught in the middle of polarized protests following court ruling on abortion
IPI as part of the MFRR condemns recent aggression and violence against journalists covering ongoing protests in Poland and called for both police and demonstrators to ensure the safety of the media covering rallies. Over three nights, incidents of aggression towards journalists have been reported by various media outlets as Poland reels from large scale protests sparked by a controversial ruling by the Polish Constitutional Tribunal restricting abortions.
Attacks on media were documented in Poznań, Wrocław and Warsaw, where a nine-day long nationwide Women's Strike has grown into wider anti-government demonstrations and been met with increasingly violent counter protests.
At least three journalists have suffered injuries, including one from leading daily Gazeta Wyborcza who was taken to hospital after being assaulted by masked men.