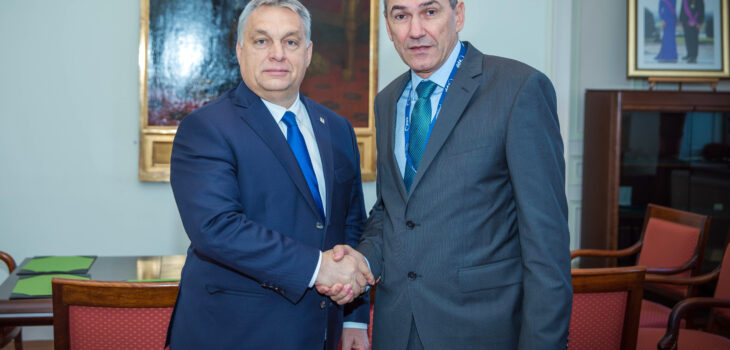 'The Hungary model': How Poland copied illiberal tactics for weakening independent media
Press freedom in Central Europe is under renewed threat. Yet there are no systematic arrests of journalists as in Belarus or Turkey. Less of the blatant acts of censorship common in Russia. Few of the gruesome killings of reporters that are common in autocratic countries around the world. IPI, as part of the MFRR, analyses the current crisis in Poland, Hungary and Slovenia and what the EU can do
For illiberal governments bound by the democratic architecture of the European Union, efforts to silence independent journalism and insulate the public from critical reporting have to be far more complex and, most importantly, calibrated to avoid direct rebuke from Brussels.
This steady erosion of press pluralism in Hungary would be worrying enough if it were not also empowering and inspiring other illiberal governments in EU member states to employ similar tactics.
In Poland the ruling Law and Justice (PiS) party has over the last five years engaged in a calculated cherry-picking exercise and selected elements of Hungary's model that can be adapted to the Polish media landscape, according to a recent report by the Media Freedom Rapid Response (MFRR).
Last year the Slovenian government introduced proposed legislative changes which would financially weaken the public broadcaster, RTVSLO, leading to stark warnings about its finances and future.
Another proposed amendment would give the government greater opportunities to select the supervisors and dismiss the director of the Slovenian Press Agency (STA), which has also come under fire from Janša. Most concerningly, the Government Communication Office (UKOM) suspended the financing of the STA twice in three months, in what the Slovenian Journalists' Association said was another attempt to destabilize the press agency through financial pressure.
Ultimately, until the EU strengthens its ability to ensure this kind of divergence from the democratic values and principles has real consequences, the illiberal model for media capture and control remains a viable option for any EU leader wishing to solidify its control and remain in power.