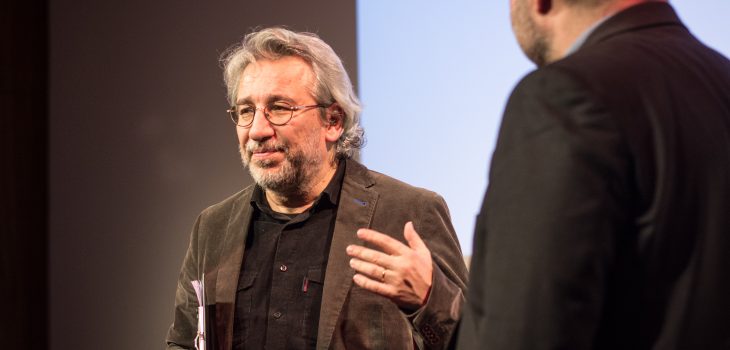 MFRR condemns the escalating judicial harassment of Can Dündar by Turkey
The MFRR condemns the decision of the Istanbul 14th Heavy Penal Court ruling that journalist Can Dündar, who lives in exile in Germany, will be considered a fugitive and have his entire property confiscated if he does not appear in Turkish court within 15 days.
We believe that the prosecutions against Can Dündar are politically-motivated and form part of a campaign of harassment. We call for all charges against him to be dropped, an immediate reversal of this recent decision and an end to the judicial harassment of Dündar for his journalistic activities.
The threat to confiscate Can Dündar's property is especially worrying as it could affect his family members still in Turkey, a tactic potentially deployed to persuade Dündar to return to the country, even with the ongoing risk of prosecution. The sustained campaign by the Turkish authorities against Dündar for his journalistic activities is emblematic of the crackdown on critical reporting and independent press in the country, and violates the country's international and domestic human rights obligations.