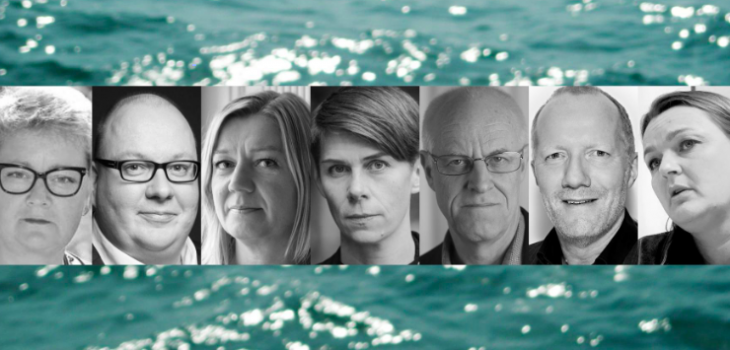 MFRR calls for acquittal of Swedish documentary makers
On Monday 8 February, a Gothenburg court delivered its verdict in the trial of journalist Henrik Evertsson and camera operator Linus Andersson for their documentary about the sinking of the 'MS Estonia'. Charged with violating the burial site of the wreck, they faced up to two years in prison.
Update: On 8th Februrary, Evertsson and Andersson were acquitted by the first-tier court in the city of Gothenburg
The European Federation of Journalists (EFJ) joins the partners of the Media Freedom Rapid Response (MFRR) to stress the journalistic nature of the investigation carried out in the public interest and call for the acquittal of the two documentary makers.
The "MS Estonia", a 157-metre long cruise ferry, was en route from Tallinn to Stockholm in September 1994 when it sank in international waters in less than half an hour with 989 people on board. It is known as one of Europe's greatest maritime disasters, killing 852 people. Yet the causes of the shipwreck remain murky. The official version based on the 1997 investigation – that there had been a failure of the vessel's retractable ramp – had been disputed for years by the survivors and relatives of the victims.
Broadcast on 28 September 2020 on Discovery Channel, the documentary entitled "Estonia: the discovery that changes everything" revealed the existence of a previously unknown four-metre hole in the hull of the ship. It was filmed with a remotely-operated camera attached to an underwater vehicle. Evertsson and Andersson are accused of illegally entering a protected site considered as a grave following the 1995 agreement between Sweden, Estonia and Finland, which bans any exploration of the area.