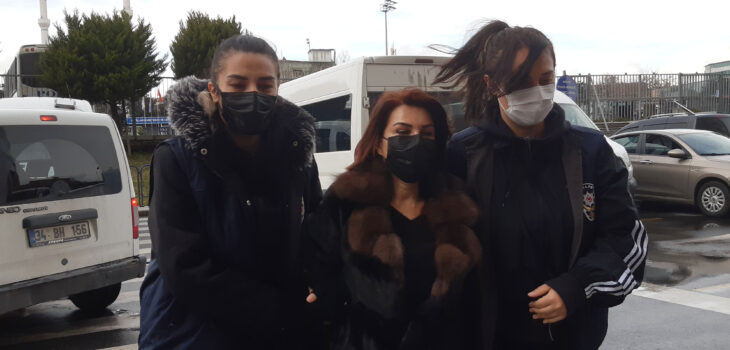 Turkey: 27 international media freedom and free expression groups call for release of journalist Sedef Kabaş
27 undersigned human rights and journalists' organizations including the MFRR consortium members, call for the immediate release of journalist Sedef Kabaş following her late-night arrest on January 22 and for an end to the judicial harassment of independent media.
On January 22, Kabaş was detained during a midnight police raid in Istanbul following critical comments she made about Turkish President Erdoğan on a program aired on January 14 on TV broadcaster TELE1. In the programme, Kabaş quoted a Circassian proverb on air as follows: "An ox does not become a king as it ascends to a palace, but the palace becomes a barn." Kabaş added, "There is a very famous proverb that says that a crowned head becomes wiser. But we see it is not true." This remark was interpreted as an insult directed at Turkish president Recep Tayyip Erdoğan, and prosecutors opened an investigation shortly after Kabaş made the remarks. Article 299 of the Turkish Criminal Code makes it a crime to insult the president, and those found guilty of doing so face a prison sentence of between one and four years.
Following the programme, a number of governmental officials condemned Kabaş's remarks on social media. Justice Minister Abdulhamit Gül said while Kabaş was being held for questioning that her words went "beyond the limit", "stem from hatred", and "shall find a response in front of justice". Following Gül's statement, Kabaş was arrested on a charge of "insulting the president".
On January 26, Kabaş's lawyer announced that their appeal against her arrest had been rejected by the criminal court. Kabaş's lawyer also claimed that Minister Gül's intervention had influenced the judiciary and thereby violated both the Constitution and the European Convention of Human Rights (ECHR) with regards to Article 6 on the right to a fair trial.
Last October, the European Court of Human Rights ruled that the offence of insulting the president under Turkish criminal law is incompatible with freedom of expression. The court also found no justification for the imposition of police custody or a criminal sanction in the case before the court, which involved an individual who posted critical content about Erdoğan on Facebook.
Prior to Kabaş's arrest, Ebubekir Şahin, president of Turkey's Radio and Television High Council (RTÜK), announced that RTÜK had initiated a probe into TELE1 regarding Kabaş's remarks. On January 24, RTÜK issued a 5 percent revenue fine and a five-day programme broadcast ban against TELE1. After TELE1 journalist Uğur Dündar criticized RTÜK over the decision, the body issued another 3 percent revenue fine against the channel.
In addition, Alican Uludağ, a judicial reporter and Ankara chairperson of the Journalists Union of Turkey, received death threats on Twitter following his reports noting that the judge who ordered the arrest of Kabaş was the same judge who ordered the re-arrest of Osman Kavala in 2020.
Therefore we, the undersigned organizations, request:
The immediate release of Sedef Kabaş and of all other detained or arrested journalists
A full investigation into the death threats against Alican Uludağ, whose safety and protection must be guaranteed by the authorities
The withdrawal of RTÜK's broadcast fines and bans against TELE1 and an end to the discriminatory issuing of punitive measures against independent broadcasters by RTÜK
This statement was coordinated by the Media Freedom Rapid Response (MFRR), a Europe-wide mechanism which tracks, monitors and responds to violations of press and media freedom in EU Member States and Candidate Countries.