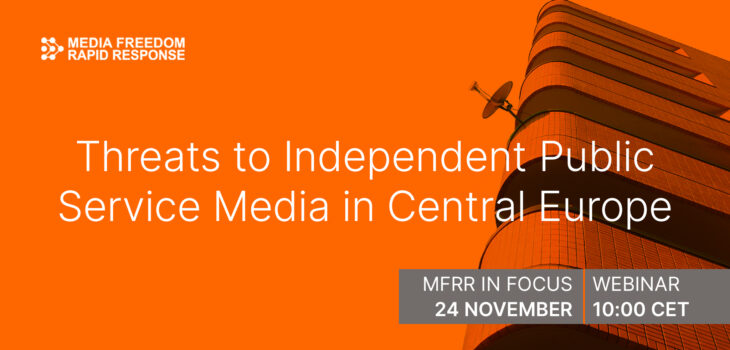 Threats to independent public service media in Central Europe
24 November, 10:00 CET.
In the last few years, Central Europe has emerged as a regional flashpoint in the battle for the future of independent public service media in the European Union.
In Slovenia, editorial staff are currently in a stand-off with the management over what they say are politicised efforts to erode editorial independence. As internal disagreements escalate and strikes continue, the new government is pushing for legislative reforms which depoliticise Radiotelevizija Slovenija – and faces an upcoming referendum challenge by the opposition in doing so.
In the Czech Republic meanwhile, a country often lauded as the regional model for professional public service media, after years of sustained political pressure under the previous government of former PM Andrej Babiš, the new administration is close to passing legislation aimed at limiting political interference and shoring up the broadcaster's institutional independence.
Two countries, with a shared set of pressures on independent public media, and similar initiatives by newly elected governments to pass democratic reforms.
In this webinar, speakers will discuss the latest developments in both countries, explore parallels in the challenges faced, and asses the ongoing legislative efforts to insulate their country's public broadcasters against future illiberal attacks.
Jamie Wiseman
Europe Advocacy Officer at International Press Institute (IPI)
Ksenija Horvat
Journalist and broadcaster at Radiotelevizija Slovenija (RTV SLO)
Jan Bumba
Presenter at Czech National Radio (ČRo Plus).
Radka Betcheva
Head of Member Relations Central & Eastern Europe, European Broadcasting Union (EBU)