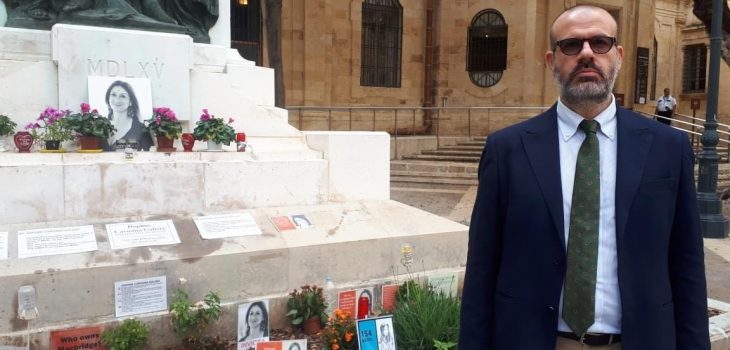 Maltese court fails to protect press freedom: Gafà acquitted for threats to journalist
The European Centre for Press and Media Freedom, as part of the MFRR, condemns today's court ruling in the criminal proceedings against Neville Gafà for threats he made on Twitter against Italian journalist Nello Scavo.
On 27 June 2020, Gafà, a former person of trust in the Office of the Maltese Prime Minister, issued a threat against Scavo of the newspaper Avvenire. In response to a tweet posted by AlarmPhone, an independent support organisation for people crossing the Mediterranean, Gafà called on the organisation to "stop your dirty business". When Scavo responded, questioning the former official's record, Gafà called for him to "stop your dirty business. If not, we will be stopping you."
According to the Maltese magistrate, Scavo's initial response to the tweet did not indicate he had perceived it as a threat. To support this, she noted that Scavo did not file a police report in Italy, although he has been under police protection following threats related to his reporting on immigration and organised crime since October 2019. In his defence, Gafà had said that he did not have the intention to threaten Scavo and that his tweet was a political comment about illegal immigration directed towards AlarmPhone. Overall, the judge found there was insufficient evidence to support the criminal charge and acquitted Gafà.
ECPMF believes that Gafà's acquittal today is not only an injustice to Scavo. In failing to recognise how journalists are pressured and intimidated, it is also a disappointment for everyone who considers that receiving threats and insults should not be a routine "part of the job" for journalists.