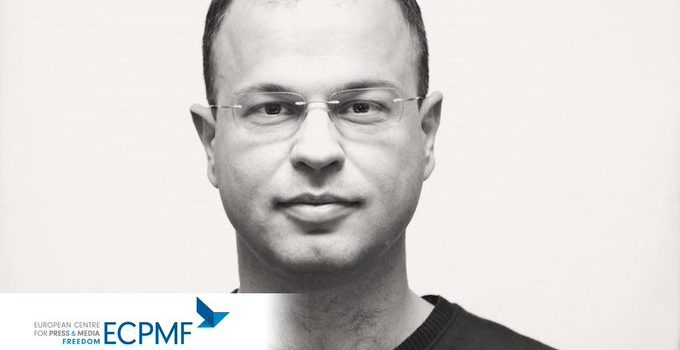 MFRR condemns the continued judicial persecution of Montenegrin investigative journalist, Jovo Martinović after his appeal was rejected
MFRR partners, alongside leading international press freedom and journalists' organisations, strongly condemn the decision by the Court of Appeals to reject Jovo Martinović's appeal and uphold the first instance verdict of the High Court in Podgorica which convicted Martinović to 12 months of prison.
Martinović was convicted for violating the Criminal Code of Montenegro relating to the creation of a criminal organisation, as well as illicit production, possession and distribution of narcotics. While he did set up a meeting with defendants over the filming of smuggled weapons in France, he did so for journalistic purposes. We believe that throughout the detention and subsequent trial, his rights to a fair trial have been violated. Prior to his arrest on 22 October 2015, Martinović had already been held in custody for almost 15 months before being finally freed, provisionally.
A retrial formally began on 2 December 2019 and on 8 October 2020, the High Court of Montenegro sentenced Martinović to one year in prison for participating in drug trafficking. He was acquitted on charges for membership in a criminal organization. Yesterday, while Martinović's appeal was rejected, an appeal brought by the state calling for these charges to be reinstated was also rejected. This offers little solace either to Jovo Martinović or other investigative journalists who can read the ongoing judicial persecution as an attempt to dissuade and chill reporting of corruption and organised crime in Montenegro. Investigative journalism is not a crime and should not be treated as such by the Montenegrin authorities.
The undersigned organisations condemn the Court of Appeals' verdict and stand in solidarity with Jovo Martinović and all investigative journalists in Montenegro. We call on Montenegrin authorities and courts to work in line with their commitment to media freedom and European standards, as part of their commitment to the ascension process for the European Union, to ensure Martinović is not further criminalised or persecuted for his journalism.