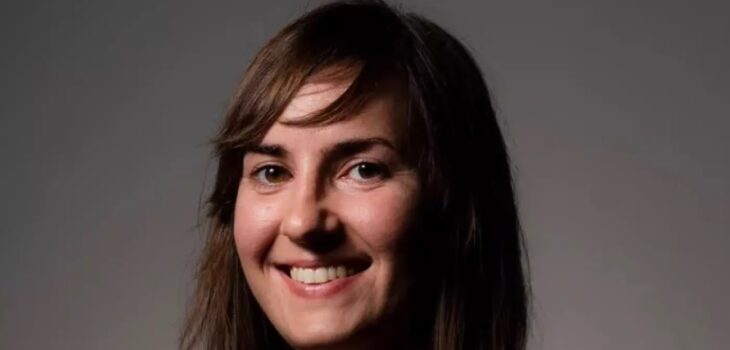 France: IPI condemns arrest of investigative journalist Ariane Lavrilleux
Journalist for Disclose detained for alleged violation of national security secrets.
The International Press Institute (IPI) today condemns the arrest and interrogation of French journalist Ariane Lavrilleux and demands her immediate release from custody. IPI further calls on French law enforcement authorities to ensure full respect for international media freedom standards on source protection.
Lavrilleux, a journalist with French non-profit investigative platform Disclose was taken into custody on Tuesday 19 September after a dawn raid on her home by officers from the domestic intelligence agency, the DGSI. Her apartment was searched and her computer was confiscated, in the presence of a judge, according to media reports.
The journalist was taken to the DGSI headquarters in Marseille and questioned for several hours in the presence of her lawyer as part of an investigation into the publication of highly confidential documents in the investigative series, the "Egypt Papers". She remained in custody overnight and into Wednesday 20 September.
In November 2021, Lavrilleux had co-authored and published the Egypt Papers, an investigative series based on hundreds of leaked documents which revealed how information gathered by French counter-intelligence bodies was abused by the Egyptian military to carry out a campaign of bombings and arbitrary killings of alleged smugglers and innocent civilians.
At the time, Disclose had issued a statement justifying its decision to publish the confidential information, citing the evidence of the French state's potential complicity in serious human rights abuses committed by a foreign regime, and the public's right to know about such matters of public interest.
In July 2022, prosecutors in Paris opened an investigation that was later handed over to the DGSI. They alleged the publication had compromised national defence secrets and revealed information that could lead to the identification of a protected agent. It is unclear whether any intelligence official was compromised.
"IPI is highly alarmed by the continued detention and interrogation of Ariane Lavrilleux and urges the General Directorate for Internal Security to proceed with extreme caution and full respect for French law and international legal standards regarding journalistic source protection", IPI Executive Director Frane Maroevic said. "Any charges against Lavrilleux must be dropped immediately and all pressure on Disclose and its journalists related to their investigative work must cease.
"The arrest of an investigative journalist is extremely serious, as it has major ramifications for press freedom", he added. "Journalists' right to protect their sources is enshrined in national and international law as it essential for journalists to expose wrongdoing and hold power to account. The public interest defense of revealing the information published in Disclose's investigative reporting on the Egyptian military is clear. IPI and our global network stand behind Lavrilleux and her colleagues at Disclose and will continue to monitor the situation closely."
The arrest of Lavrilleux is believed to be the first time since 2007 that the home of a French journalist had been searched by police.
In a statement released immediately after the arrest, Disclose said: "The aim of this latest episode of unacceptable intimidation of Disclose journalists is clear: to identify our sources that revealed the Sirli military operation in Egypt. In November 2021, Disclose revealed an alleged campaign of arbitrary executions orchestrated by the Egyptian dictatorship of President Abdel Fatah al-Sisi, with the complicity of the French state, based on several hundred documents marked 'defence – confidential".
Maroevic added that IPI had been in contact with staff at Disclose after the arrest and has offered to help provide legal support through the Media Freedom Rapid Response (MFRR), a European consortium which offers legal aid. He noted that the arrest was the latest in a number of worrying incidents involving the interrogation of journalists from Disclose in relation to their reporting on the Egyptian government, and its sources for those stories.
This statement was coordinated as part of the Media Freedom Rapid Response (MFRR), a Europe-wide mechanism which tracks, monitors and responds to violations of press and media freedom in EU Member States and candidate countries.