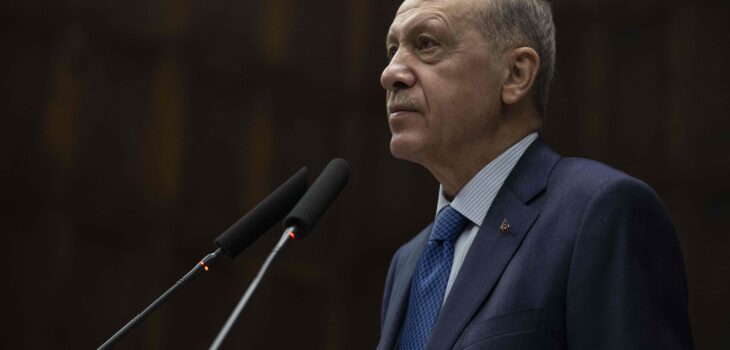 EU must prioritise media freedom reforms and human rights in relations with Turkey
The undersigned organisations call on the incoming Spanish Presidency of the Council of the European Union to place media freedom and human rights front and centre of relations with the newly re-elected Government of Turkey.
Turkish translation available here.
The May elections, which saw a parliamentary majority for the AKP and its allies and the re-election of Recep Tayyip Erdoğan as President, took place against a backdrop of a media landscape dominated by pro-government outlets, the smothering of independent voices and the repression of critical journalism.
Over the past two decades, Turkey's government has captured over 90% of the media landscape, including direct control over the country's public media and indirect control over much of the mainstream media through party-aligned oligarchs. It has abused the power of state advertising to create compliant journalism and weaponized the broadcast regulator, RTÜK, to routinely target broadcasters with financial penalties for critical news reporting.
The capture of mainstream media has been backed by a mass crackdown on independent media, including the arrests and prosecutions of thousands of journalists in the years since the failed coup of 2016. As the country went to the polls on May 14, at least 47 journalists were imprisoned in Turkey, including 31 Kurdish journalists arrested since June 2022 alone.
Journalists face physical assaults, troll attacks by politicians and their supporters, and smear campaigns from government-aligned media. The police routinely arrest journalists at demonstrations and prevent them from reporting. According to the Mapping Media Freedom database, which documents media freedom violations across EU member states and candidate countries, since July 2022, 173 alerts, almost one in five of the total, have been located in Turkey.
More recently, the government has stepped up efforts to block and censor online content through the 2022 amendments to the disinformation law. The law, among other things, provides for up to three years imprisonment for 'disinformation or fake news' that threatens national security, public order and public morals. It also requires social media platforms to comply with content blocking requests or face the throttling of their bandwidth by up to 90% and six-month advertising bans.
Moreover, the vague definition of 'disinformation' empowers an already notoriously compromised judiciary to misuse the law to punish political opponents.
Meanwhile, studies have shown that algorithmic bias, already in place, channels over 80% of news searchers on Google to pro-government media forcing independent media to exist in a restricted news bubble.
Combined, these tactics create a hostile economic and judicial environment designed to silence independent journalism, denying the public access to a diverse range of news and information and seriously damaging Turkey's democracy. As a consequence, Turkey's recent elections were assessed as free, but not fair by the OSCE.
Since the elections, numerous journalists have been assaulted and independent broadcasters were issued fines by RTÜK.  The broadcaster HaberTürk has stopped publishing political columns on its website, and parted ways with one of the most well-known TV journalists who had been critically covering the current news. And on June 27, Merdan Yanardağ, Editor in Chief of TELE 1 broadcaster was arrested. The election results do not bode well for media freedom and fundamental rights more broadly in Turkey.
As the European Union assesses the results of the elections, we urge European governments and policy makers to ensure that the improvement of media freedoms and fundamental rights are placed at the heart of future relations with Turkey. Failure to do so would be a betrayal both of the Turkish public and of the European Union's values.
This statement was coordinated by IPI as part of its #FreeTurkeyJournalists campaign and member of the Media Freedom Rapid Response (MFRR), a Europe-wide mechanism which tracks, monitors and responds to violations of press and media freedom in EU Member States and Candidate Countries.

Medya özgürlüğü ve gazeteci grupları Avrupa Birliği'ne, Mayıs ayındaki seçimlerin ardından Türkiye ile ilişkilerde medya özgürlüğü reformlarına ve insan haklarına öncelik vermesi çağrısında bulunuyor
Aşağıda imzası bulunan kuruluşlar, Avrupa Birliği Konseyi'nin İspanya Dönem Başkanlığını, yeniden seçilen Türkiye Hükümeti ile ilişkilerde medya özgürlüğü ve insan haklarını ön planda ve merkezde tutmaya çağırmaktadır. 
Adalet ve Kalkınma Partisi (AKP) ve müttefiklerinin mecliste çoğunluğu elde ettiği ve Recep Tayyip Erdoğan'ın yeniden Cumhurbaşkanı seçildiği Mayıs seçimleri, hükümet yanlısı yayın organlarının hakim olduğu, bağımsız seslerin boğulduğu ve eleştirel haberciliğin baskı altına alındığı bir medya ortamında gerçekleşti.
Son yirmi yılda Türkiye hükümeti, ülkenin kamu medyası üzerindeki doğrudan kontrolü ve partiye bağlı yatırımcılar ve iş dünyası aracılığıyla ana akım medyanın çoğu üzerindeki dolaylı kontrolü de dahil olmak üzere medya ortamının %90'ından fazlasını ele geçirmiştir. İtaatkar bir habercilik alanı yaratmak için devlet reklamcılığının gücünü kötüye kullanmış ve eleştirel habercilik nedeniyle yayıncıları düzenli olarak para cezaları ile hedef alarak, yayın düzenleyicisi RTÜK'ü bir silah olarak kullanmıştır. 
Ana akım medyanın ele geçirilmesi, 2016'daki başarısız darbeden bu yana binlerce gazetecinin tutuklanması ve yargılanması da dahil olmak üzere bağımsız medyaya yönelik kitlesel bir baskı ile desteklenmiştir. Ülke 14 Mayıs'ta sandık başına giderken, sadece Haziran 2022'den bu yana tutuklanan 31 Kürt gazeteci de dahil olmak üzere Türkiye'de en az 47 gazeteci hapisteydi. 
Gazeteciler fiziksel saldırılara, siyasetçilerin ve destekçilerinin troll saldırılarına ve hükümet yanlısı medyanın karalama kampanyalarına maruz kalmaktadır. Polis gösterilerde gazetecileri rutin olarak tutuklamakta ve haber yapmalarını engellemektedir. AB üyesi ve aday ülkelerdeki medya özgürlüğü ihlallerini belgeleyen Mapping Media Freedom veri tabanına göre, Temmuz 2022'den bu yana 173 uyarı, yani toplamın neredeyse beşte biri Türkiye'de tespit edilmiştir. 
Son dönemde hükümet, dezenformasyon yasasında 2022 yılında yapılan değişikliklerle çevrimiçi içeriği engelleme ve sansürleme çabalarını artırmıştır. Yasa, diğer hususların yanı sıra, ulusal güvenliği, kamu düzenini ve genel ahlakı tehdit eden 'dezenformasyon veya yalan haber' için üç yıla kadar hapis cezası öngörmektedir. Ayrıca sosyal medya mecralarının içerik engelleme taleplerine uymalarını aksi takdirde bant genişliklerinin yüzde 90'a kadar daraltılması ve yanı sıra altı aylık reklam yasaklarıyla karşı karşıya kalmalarını gerektirmektedir. 
Dahası, 'dezenformasyon' kavramının muğlak tanımı, siyasi muhalifleri cezalandırmak için yasayı kötüye kullanması zaten kötü bir itibara sahip olan yargıyı güçlendirmektedir.
Ayrıca var olan araştırmalar, halihazırda mevcut olan algoritmik önyargının, Google'da haber arayanların yüzde 80'inden fazlasını hükümet yanlısı medyaya yönlendirdiğini ve bağımsız medyayı kısıtlı bir haber havuzu içinde var olmaya zorladığını göstermiştir. 
Bu koşullar bir araya geldiğinde, bağımsız haberciliği susturmak için tasarlanmış düşmanca bir ekonomik ve adli ortam yaratmakta, halkın çeşitli haber ve bilgilere erişimini engellemekte ve Türkiye'nin demokrasisine ciddi zarar vermektedir. Sonuç olarak, Türkiye'deki son seçimler Avrupa Güvenlik ve İşbirliği Teşkilatı (AGİT) tarafından özgür ancak adil olmayan seçimler olarak değerlendirilmiştir.
Seçimlerden bu yana çok sayıda gazeteci saldırıya uğramış ve bağımsız yayıncılara RTÜK tarafından para cezaları verilmiştir.  HaberTürk internet sitesinde siyasi köşe yazılarını yayınlamayı durdurmuş ve güncel haberleri eleştirel bir şekilde ele alan en tanınmış TV gazetecilerinden biriyle yollarını ayırmıştır. 27 Haziran'da TELE 1 Genel Yayın Yönetmeni Merdan Yanardağ tutuklanmıştır. Seçim sonuçları Türkiye'de medya özgürlüğü ve daha geniş anlamda temel haklar ve hürriyetler açısından iyiye işaret değildir.
Avrupa Birliği seçim sonuçlarını değerlendirirken, Avrupalı hükümetleri ve politika yapıcıları, medya özgürlüklerinin ve temel hakların geliştirilmesinin Türkiye ile gelecekteki ilişkilerin merkezinde yer almasını sağlamaya çağırıyoruz. Bunun yapılmaması hem Türkiye halkına hem de Avrupa Birliği'nin değerlerine ihanet olacaktır.