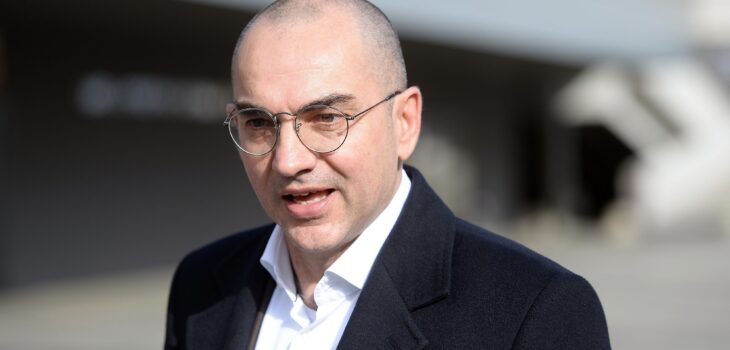 EFJ Statement on Croatia after fact-checking portal Faktograf.hr got threatened with death and lawsuits
The European Federation of Journalists (EFJ) joined its affiliates in Croatia and the SafeJournalists Network in condemning the threats received by the fact-checking portal Faktograf.hr and its employees, targeted by intimidations attempts since 10 December 2021.
The threats and lynching were prompted by entrepreneur Nenad Bakic, a businessman known for his inclination to sue the media. Bakic used his Facebook profile, which has over 40.000 followers, to threaten to launch a criminal lawsuit against the portal for allegedly censoring his post and comments of Faktograf's social media pages. He then wrote that he would be interested in  "whether it would be legal to form a fund to finance such lawsuits" adding that in his opinion, "shouldn't be very complicated."
The Faktograf's editorial team starting receiving insulting messages and death threats against their staff in the days following the above mentioned post's publication. The messages were sent via Facebook or emails. In one email, it is written that someone is following journalists from Faktograf, that no one is untouchable and that a scenario similar to the one from two years ago – referring to the killing of two persons – could happened at the Faktograf publisher's address. The threats were reported to the police.
The Faktograf also reported that on 14 December the website was under attack from DDos, a cyber-attack in the form of denial-of-service (denying access to the platform). "Starting on the evening of December 13th and continuing to 11am on December 14th, there were more that 27 million log-in attempts to [Faktograf]'s page in less than 13 hours. In this organized DDoS attack most of the log-in attempts were from Russia and Indonesia," they said.
"Since February 2020 Faktograf has reported around 40 violent or death threats to the police. While Faktograf's journalists are constantly exposed to online harassment (often gender specific threats or insults) we have published over 550 articles that challenge and debunk misinformation related to the pandemic in the same period," said Ana Brakus, Faktograf's director.

"The threats we receive will not prevent us in our work, nor will they scare us," she added.
The European Federation of Journalists joined the President of the Croatian Journalists Association (HND) Hrvoje Zovko in calling on the Croatian authorities to condemn these threats in the strongest possible terms and to launch a prompt investigation into the case.
This statement was coordinated by the Media Freedom Rapid Response (MFRR), a Europe-wide mechanism which tracks, monitors and responds to violations of press and media freedom in EU Member States and Candidate Countries.