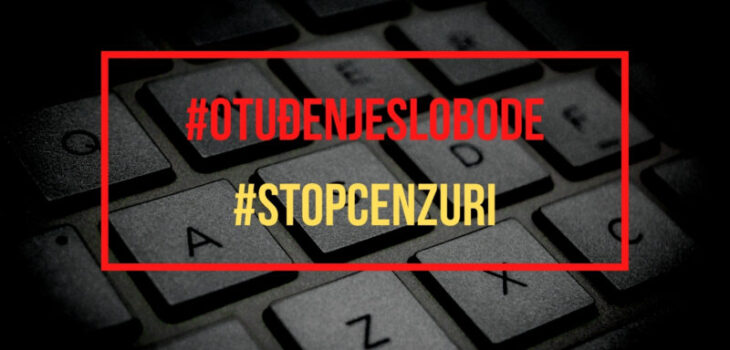 Croatia: Temporary reporting injunction on the Association of Independent Media Culture must be lifted
The Municipal Civil Court of Zagreb, Croatia, imposed a temporary reporting injunction on the publisher of the news website H-alter following a series of articles about the Child and Youth Protection Centre's work irregularities. The European Federation of Journalists (EFJ) joined its affiliates, the Croatia Journalists' Association (CJA) and the Trade Union of Croatian Journalists (TUCJ), in denouncing a direct form of censorship.
On 21 September 2021, the Croatian judiciary ordered to stop the articles' publication and to bar H-alter from further investigation into the actions of the Health Polyclinic for the Protection of Children and Youth of the City of Zagreb, the only social welfare authority in Croatia which provides assistance to abused and neglected children, as well as its director Gordana Buljan Flander. The Court made its ruling without hearing from the journalist Jelena Jindra, her editor, or the publisher. Two days later, Flander announced her resignation live on television.
This interim measure of prohibition was issued on the basis of the Enforcement Act, which is usually used against privacy-violating content in the media sector. This is the first temporary measure that forbids all potential future contributions about a person and an institution.
The measure was taken following the publication of a five-part reporting series entitled "System for the Protection or Abuse of Children?" published on H-Alter in July 2021 by Jelena Jindra. Jindra critically reported on the clinic and in particular its director Gordana Buljan Flander and her associates. She interviewed numerous mothers who discussed their experiences with what they claimed was the abuse of "parental alienation" concept by partners after divorce or separation, and the role the clinic played in the system. The journalist repeatedly made requests for comment that remained unanswered.
A joint press release from the CJA and the TUCJ expressed great concerns about what they consider to be a dangerous and unprecedented attempt of silencing the media. They called on media outlets to publish Jindra's articles in solidarity: "After years of witnessing SLAPP lawsuits against journalists, this time the judiciary went a step further and directly decided to silence the media. It should be noted that the director of the Polyclinic Mr. Buljan Flander and her associates, according to the testimony of colleagues, have repeatedly missed the opportunity to present to the public their view of the controversial doctrine of alienation which some experts testify often abuses against women victims of violence."
Ricardo Gutiérrez, EFJ General Secretary, reacted: "This direct form of censorship of critical journalism is deeply disturbing and must be lifted immediately. The lack of transparency behind this decision – whether temporary or not – is unacceptable and sets a dangerous precedent."