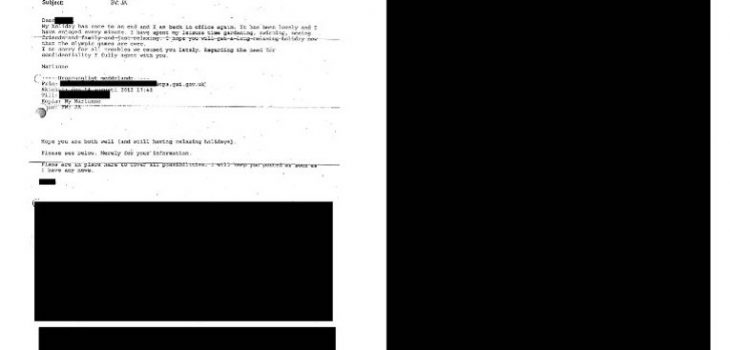 UK: Italian journalist continues to litigate for access to Assange information
The European Centre for Press and Media Freedom (ECPMF), as part of the Media Freedom Rapid Response (MFRR) raise concerns about the Metropolitan Police (MPS)' reliance on vague national security arguments to refuse disclosure to FOI request from Italian investigative journalist Stefania Maurizi.
On 26 January 2021, Italian investigative journalist Stefania Maurizi appeared before the First-Tier Tribunal (Information Rights) in London. The hearing is the latest development in her long-running, multi-jurisdictional litigation effort to defend the right of the press to gain access to the full set of documents held by various authorities related to the Assange and WikiLeaks cases.
The case at hand relates to Maurizi's investigation of the 2015 handover of all emails and digital data belonging to Kristinn Hrafnsson, then WikiLeaks' spokesperson; Sarah Harrison, then WikiLeaks' investigative editor; and Joseph Farrell, then WikiLeaks' section editor by Google to the US Department of Justice (DOJ). All were based in the UK, and two are UK citizens.
In June 2017, Maurizi requested disclosure under the Freedom of Information Act (FOIA) to the Metropolitan Police (MPS) of any information about the three journalists in correspondence with the DOJ. Initially, the MPS refused to confirm whether it held any information but in 2018 Maurizi successfully challenged this position before the First-Tier Tribunal and in 2019, the MPS confirmed the journalistic status of the three journalists and that it holds such documents. However, the MPS continued to refuse disclosure, partly on unconvincing grounds of safeguarding national security and preventing terrorism. On 27 January 2020, the Information Commissioner upheld the MPS' decision, after which Maurizi lodged the appeal.