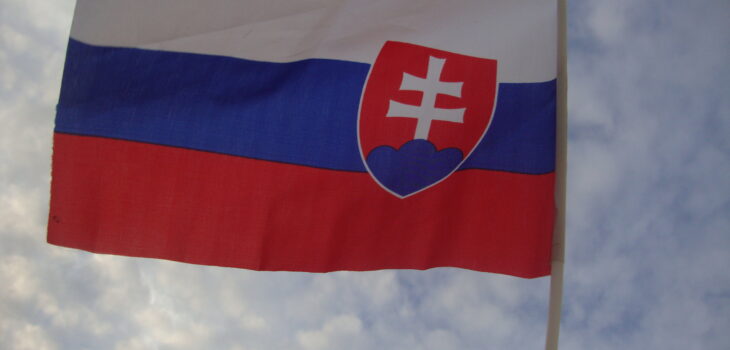 Slovak journalists denied entry to press conference on high-level corruption case
IPI joins leading Slovak media in protesting move.
The IPI global press freedom network today condemned the decision of the Slovak general prosecutor's office to arbitrarily bar journalists from joining a press conference on a matter of major public interest on September 2, 2021. IPI urges the general prosecutor's office to ensure that such incidents are not repeated and to grant journalists free access to press conferences in the future. 
On September 2, the office of Maroš Žilinka, the Slovak general prosecutor, organized a press conference to which several media outlets were denied entrance. During this conference, Žilinka was due to offer an explanation of the controversial dropping of charges of several people, including an ex-spy boss. Journalists from the media outlets Denník N, Sme and Aktuality.sk arrived at the scene to report, after hearing about the 2pm press conference by accident, but were not allowed to attend. According to Sme, only journalists from four selected TV channels were allowed into the press conference, which the general prosecutor accredited to a lack of space. The general prosecutor did not publish a list of invited media.
"IPI joins leading editors in Slovakia in protesting against the unacceptable decision to block reporters from three leading media from accessing the general prosecutor's press conference", IPI Deputy Director Scott Griffen said. "There was no basis for this exclusion, which runs counter to democratic norms. There can be no discrimination against the press when it comes to access to information in the public interest. We urge the general prosecutor's office to review its practices and ensure that similar incidents do not occur in the future."
In response to the decision, the editors of the three outlets sent a letter to the general prosecutor in which they condemned the discriminatory decision. They also asked for an explanation as to why his office had violated the Press Code, which states that journalists have free access to information. "It is not clear to us by what criterion you excluded journalists from the three major news media from informing the public", the letter, signed by Beata Balogová (Sme), Peter Bárdy (Aktuality.sk), and Matúš Kostolný (Denník N), stated. "The argument about lack of space is very poor and we cannot take it seriously."
The editors call it "incomprehensible" that the prosecutor general's office ignores the press law, which guarantees free access to information for journalists. "We urge you not to continue a similar selective approach to journalists and not to hide from critical media issues that are irreplaceable for democracy", the letter concluded. The decision of the general prosecutor to ban the journalists from the conference was also criticized by politicians from several parties, such as Juraj Šeliga of Za Ľudí, Kristián Čekovský of OĽaNO and Ondrej Dostál of Sa.