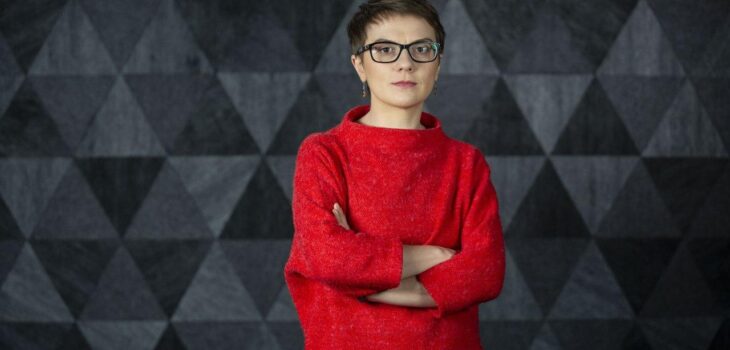 Nataliya Gumenyuk announced as keynote for MFRR Summit 2023
The MFRR partners are delighted to announce that Ukrainian journalist and author, Nataliya Gumenyuk, will deliver the keynote speech at the 2023 MFRR Summit. 
Nataliya Gumenyuk is a well-known Ukrainian journalist and author specialising in conflict reporting. She is the founder and CEO of the Public Interest Journalism Lab which promotes constructive discussion around complex social issues. Since the Russian invasion, PIJL pivoted to frontline media reporting and launched "The Reckoning Project: Ukraine Testifies" which documents war crimes.
Nataliya is the author of several documentaries and books, including "The Lost Island: Tales From The Occupied Crimea" and "The Maidan Tahrir". Nataliya is based in Kyiv and regularly writes for The Guardian, The Washington Post, The Rolling Stone, Die Zeit, and The Atlantic, and provides commentaries for CNN, MSNBC, Sky News, etc.
Gumenyuk co-founded Hromadske TV and Hromadske International where she served as head for 5 years, and is currently a Board member.
Reporting the War in a Democracy: Freedom, Security, Responsibility
The state of Ukrainian media landscape, its conditions for reporting during war, as well as safety and protection of journalists in the country will be the central focus of Gumenyuk's keynote.
Nataliya will raise the issues of the challenges and resilience of the Ukrainian media. She will draw parallels in covering the war and covering natural disasters, and how it differs from reporting war in a democracy. During her speech, Gumenyuk will draw links to security, responsibility, and free expression in times of conflict; as well as the dehumanisation caused by propaganda and how this enables war crimes.