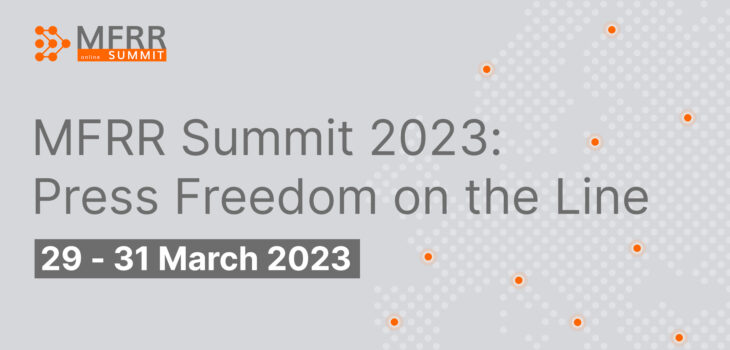 MFRR Summit 2023 | Press Freedom on the Line
The MFRR Summit is back, and this year we're holding our conference under the title of "Press Freedom on the Line" from 29 – 31 March 2023. 
Reflecting the MFRR's core campaign areas, the online conference will host in-depth discussions on journalist safety, media capture, the rule of law, and SLAPPs.
Hosted on Zoom for interactive participation, and simultaneously livestreamed on the MFRR YouTube channel, the conference will play host to a range of panel discussions, live interviews, and keynote speeches with journalists, media freedom experts, policy-makers, and other stakeholders all working to defend press freedom. The Summit will also feature the award ceremony for the 2023 IJ4EU Impact Award for cross-border investigative journalism.
You can find the full Summit programme below, including information on how to register for each day.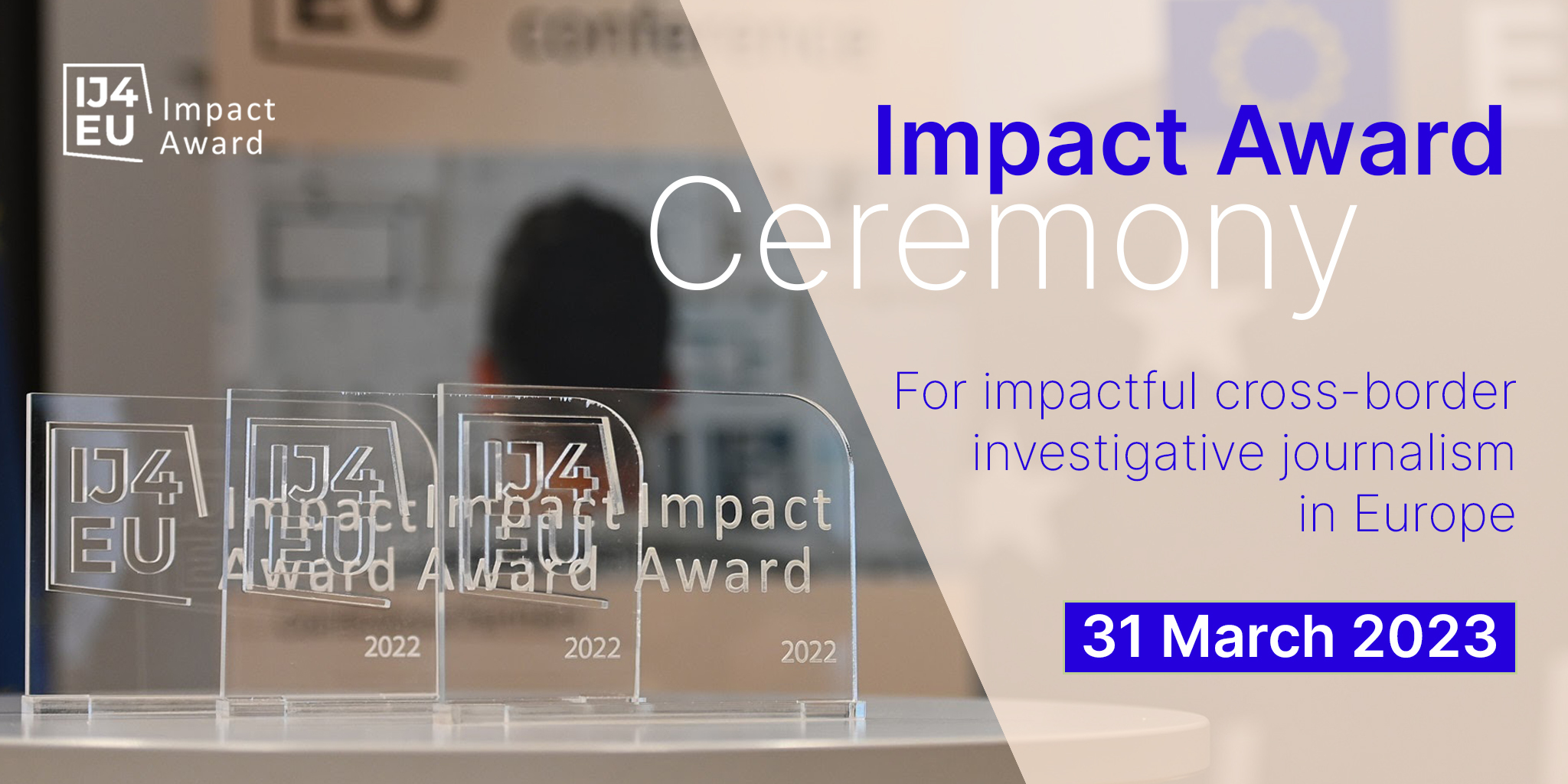 IJ4EU Impact Award Ceremony 
The final day of the Summit will close with the 2023 IJ4EU Impact Award Ceremony. Celebrating excellence in cross-border investigative journalism in Europe, the IJ4EU Impact Award is given annually to three teams of European cross-border investigative journalists. Read more about the IJ4EU funds and Impact Award here. The ceremony will take place on the evening of 31 March in Leipzig, Germany, and also streamed online. 
In the coming weeks we will be sharing more information about the conference but for now we encourage you to save the date. Keep an eye on the MFRR newsletter, Twitter, and our website for all the latest updates!