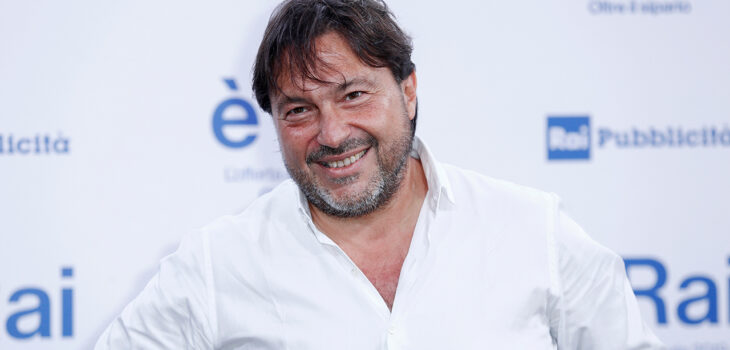 Italy: MFRR partners condemn summons of RAI presenter Sigfrido Ranucci
In a collective statement released today, the partner organisations of the Media Freedom Rapid Response (MFRR) condemn the summoning of Sigfrido Ranucci, a prominent presenter at Radiotelevisione Italiana (RAI), by the Parliamentary Committee responsible for the oversight of radio and TV broadcasting. This development is viewed as a clear act of intimidation, specifically aimed at an independent investigative TV programme that has consistently produced critical reports on various members of the current government.
The partner organisations of the Media Freedom Rapid Response (MFRR) today condemn the summoning of Radiotelevisione Italiana (RAI) presenter Sigfrido Ranucci by the Parliamentary Committee for the general direction and supervision of radio and TV broadcasting. We see this summons as another intimidation practice targeting an independent investigative TV programme, whose reporting has been critical of a number of members of the current government. 
Our organisations also urge the Italian Parliament to guarantee the independence of the Italian public service broadcaster (RAI) and halt unjustified political interference on its journalistic output.
On 25 October 2023, representatives of the hard-right government coalition voted to  summon Ranucci in his capacity as deputy director of RAI In-Depth Broadcast Directorate (Direzione Approfondimento). The Committee is chaired by the opposition party Five Star Movement and consists of a group of 40 senators and deputies, its composition reflecting the parliamentary configuration. 
Ranucci appeared before the committee on 7 November alongside Paolo Corsini, who chairs the Directorate. This was the first time that the Parliamentary Committee has singled out the authors of a particular TV show for summons and questioning. On paper, the hearing was called to discuss the general criteria regarding RAI's investigative broadcasting.  However, the parliamentary questioning ended up focusing exclusively on Ranucci's investigative show, Report and its finances. 
Throughout the past 27 years, Report has investigated numerous important public interest matters ranging from politics to corruption to the environment. The previous month, two investigative episodes broadcasted by Report sparked hostile reactions among members of the ruling coalition: one episode was about the president of the senate Ignazio La Russa and the other on the late president of coalition partner Forza Italia, Silvio Berlusconi. 
During the hearing, Ranucci defended the program's independence and presented data on audience shares, providing evidence of Reports' consistent viewers' trends and budget allocation. He reminded the Committee how Report's journalists have been brought to court 178 times and never found guilty. 
The tone of the parliamentary interaction and the circumstances in which the hearing was called signal an increasing risk of political interference to independent public service broadcasting and media freedom in Italy. 
The MFRR acknowledges that RAI's independence is under renewed pressure, after the announcement of significant budget cuts, and the previous resignation of its CEO and other major politically-influenced internal management changes. 
We condemn this summons as an act of unjustified pressure and intimidation against Report's independent investigative work, and we are alarmed by the threatening signal it sends to the Italian media community. We also express our deep concern for the mocking behaviour shown by some members of the governing coalition during the summons.
Along with Italian civil society and the Italian trade union of journalists Federazione Nazionale Stampa Italiana (FNSI), we  stand strong in support of Ranucci and Report. We renew our call to the Italian Parliament to enact a legislation aimed at safeguarding public service media from unwarranted interference and ensuring its financial support, in line with the European Media Freedom Act's proposal.
This statement was coordinated by the Media Freedom Rapid Response (MFRR), a Europe-wide mechanism which tracks, monitors and responds to violations of press and media freedom in EU Member States, Candidate Countries and Ukraine.
Italia: i partner MFRR condannano la convocazione del conduttore RAI Sigfrido Ranucci
Le organizzazioni partner del consorzio Media Freedom Rapid Response (MFRR) condannano oggi la convocazione del conduttore della Radiotelevisione Italiana (RAI) Sigfrido Ranucci da parte della Commissione parlamentare per la direzione generale e la vigilanza sulle trasmissioni radiofoniche e televisive. Consideriamo questa convocazione come un altro atto intimidatorio nei confronti di un programma di giornalismo investigativo indipendente i cui servizi sono stati critici nei confronti di numerosi membri dell'attuale governo.
Le nostre organizzazioni sollecitano inoltre il Parlamento italiano a garantire l'indipendenza del servizio pubblico televisivo (RAI) e a porre fine alle ingiustificate ingerenze politiche sulla sua produzione giornalistica.
Il 25 ottobre 2023, i rappresentanti della coalizione di governo di estrema destra hanno votato per convocare Ranucci in qualità di vicedirettore della Direzione Approfondimento della RAI. La Commissione è presieduta dal partito di opposizione Movimento Cinque Stelle ed è composta da 40 senatori e deputati scelti in modo da riflettere la configurazione parlamentare.
Ranucci è comparso davanti alla Commissione il 7 novembre insieme a Paolo Corsini, che presiede il Direttivo. È la prima volta che la Commissione parlamentare convoca e interroga gli autori di un programma televisivo. Sulla carta l'udienza era convocata per discutere i criteri generali riguardanti l'attività investigativa della Rai, ma l'interrogazione parlamentare si è concentrata esclusivamente sul programma d'inchiesta di Ranucci, Report, e sulle sue finanze.
Nel corso degli ultimi 27 anni, Report ha indagato su numerose importanti questioni di interesse pubblico che vanno dalla politica alla corruzione all'ambiente. Il mese precedente, due inchieste avevano suscitato reazioni ostili tra i membri della coalizione di governo: una riguardava il presidente del Senato Ignazio La Russa e l'altra il defunto presidente del partito partner di coalizione Forza Italia, Silvio Berlusconi.
Durante l'udienza, Ranucci ha ribadito l'indipendenza del programma e ha presentato i dati sugli ascolti, fornendo prove dell'andamento stabile del programma e dell'allocazione del budget. Ha inoltre ricordato alla Commissione come i giornalisti di Report siano stati portati in tribunale 178 volte e mai trovati colpevoli.
Il tono dell'udienza parlamentare e le circostanze in cui è stata convocata l'udienza segnalano un crescente rischio di ingerenza politica nel servizio pubblico indipendente e nella libertà dei media in Italia.
MFRR nota che l'indipendenza della RAI è sotto rinnovata pressione dopo l'annuncio di significativi tagli al budget, le precedenti dimissioni del suo amministratore delegato e altri importanti cambiamenti al management interno dettati da influenze politiche.
Condanniamo questa convocazione come un atto ingiustificato di pressione e intimidazione contro il lavoro investigativo indipendente di Report e siamo allarmati dal segnale minaccioso che invia alla comunità dei media italiani. Esprimiamo inoltre la nostra profonda preoccupazione per l'atteggiamento beffardo mostrato da alcuni membri della coalizione di governo nel corso della convocazione.
Insieme alla società civile italiana e al sindacato italiano dei giornalisti Federazione Nazionale Stampa Italiana (FNSI), ribadiamo il nostro sostegno a Ranucci ed a Report. Rinnoviamo il nostro appello al Parlamento italiano affinché promulghi una legislazione volta a salvaguardare i media di servizio pubblico da interferenze ingiustificate e ad assicurarne il sostegno economico in linea con la proposta dell'European Media Freedom Act.