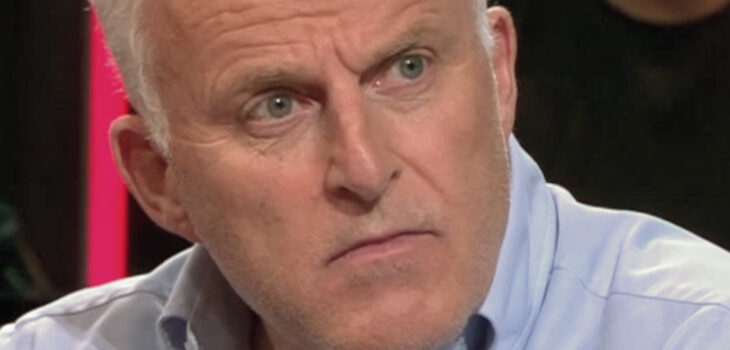 Dutch journalist Peter R. de Vries dies after shooting
Update (15/07/2021) Peter R. de Vries passed away on 15 July 2021, RTL announced on Twitter. 
Dutch journalist Peter R. de Vries is fighting for his life in hospital after being shot five times in Lange Leidsedwars street in Amsterdam yesterday evening at around 7.30. The police has arrested three suspects. The European and International Federations of Journalists (EFJ/IFJ) condemned the murder attempt as another tragic blow to press freedom in Europe.
On Tuesday evening, Peter R. de Vries was a guest on daily television programme RTL Boulevard. After leaving the building, he was shot several times at close range, including in the head, in a side street of the studio. Amsterdam's mayor Femke Halsema told a press conference that the investigative journalist was "fighting for his life." The police have arrested three suspects.
Peter R. de Vries (64) is a well-known Dutch investigative journalist who covered high-profile criminal investigation. He worked for De Telegraaf, Panorama magazine, Algemeen Dagblad and ran his own crime programme on television. He won an international Emmy Award in 2008 for his work investigating the 2006 disappearance of teenager Natalee Holloway in Aruba.
According to media reports, De Vries has been threatened in the past and was granted police protection. In 2019, he said on Twitter  that he would be on a death list. He has been acting as a counselor to a state witness testifying in the case against Ridouan Taghi, suspected of murder and drug trafficking.
The General Secretary of the Dutch Journalists' Association (NVJ) Thomas Bruning said: "This hits journalism right in the heart. Of course, it remains to be seen what De Vries' activities are related to, but the attack took place outside RTL Boulevard. De Vries is a fierce crimefighter, persistent and courageous. We can only hope he survives."
EFJ President Mogens Blicher Bjerregard said: "I send my thoughts to Peter and expect an immediate investigation bringing the masterminds of this awful attack to justice. Enabling and protecting the crucial work of (investigative) journalists to deal with crime and other essential issues is key for any democracy."
The EFJ had recently alerted over the escalation of violence against media professionals with an increase in attacks since last year and repeatedly called on the Dutch authorities to do the utmost to protect journalists and investigate all attacks.
IFJ President Younes MJahed said: "We are shocked by this attack against a journalist who has reported extensively on matters of public concerns and has taken huge risks to tell the truth. This is an attack on press freedom and we urge authorities to swiftly investigate this case. Our thoughts are with Peter, his family and friends."