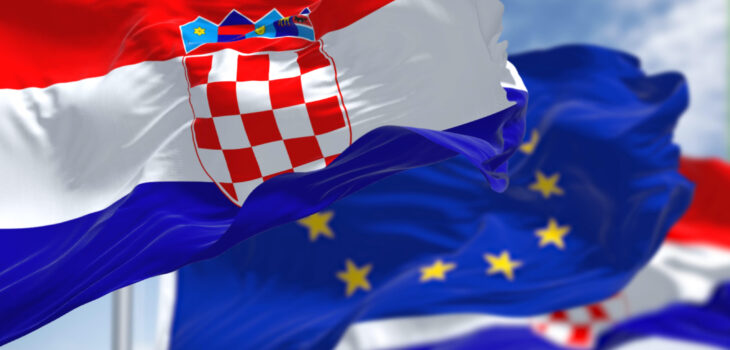 Croatia: Journalist convicted of damaging judge's reputation
On 2 February, the Croatian Journalists' Association (CJA) has voiced dismay after the Rijeka Municipal Court sentenced Novi list journalist Dražen Ciglenečki to a fine of 30 days' income for statements made on former Zagreb County Court President and now High Criminal Court Judge Ivan Turudić in one of his columns. The European Federation of Journalists (EFJ) joined its Croatian affiliate in condemning the continuous pressure on journalists and media freedom in the country through the use of criminal and civil laws.
The case dates back to 2014 when the journalist Dražen Ciglenečki published in the daily Novi list a column entitled "Turudić Does More Damage Than Šešelj", in reference to Vojislav Šešelj, the ultranationalist leader in Serbia who was charged with war crimes. Ciglenečki argued that instead of passing parliamentary declarations against Šešelj, Members of Parliament would be better off taking positions against Judge Turudić.
At that time, judge Turudić filed a civil case for breach of honour against the journalist and his publisher. The Rijeka Municipal Court sentenced in March 2016 and May 2018 Ciglenečki and his editor to pay 20.000 euros in damages.
Last week, Dražen Ciglenečki was found guilty in a criminal case of damaging the reputation and honour of Ivan Turudić. The court ruled that the column "exceeds the limit of permissible value judgments and criticisms". Judge Vera Marincel emphasized the journalists' responsibilities when presenting the information. "Freedom of expression is not absolute, there are certain limits, and in this case, according to the court, they have been exceeded," she said.
In his defense, Ciglenečki stated his intention was not to damage Turudić's reputation but to express his opinion about a high-profile public figure. According to CJA's board, the journalist's column did not, in any way, compared the character and work of Ivan Turudić with Vojislav Šešelj.
If the verdict became final, the Croatian journalist would no longer be able to appeal and would be obliged to pay the costs of the criminal proceedings for a lump sum of 1.000 kunas. In addition, he would have to cover the costs and expenses of Turudić and his lawyer.
In a press release, CJA warned that any other mention of Vojislav Šešelj could also be punished: "We call on the Ministry of Justice, the Judicial Academy and the Ministry of Culture and MEDIA to initiate not only the necessary changes in the law to alter this unsustainable practice, but also to educate judges on freedom of speech and media-specific issues," said Hrvoje Zovko, CJA President, reminding of the nearly thousand abusive lawsuits filed by politicians, businessmen, and judges against journalists and media outlets currently pending in Croatia.
According to the data from the Croatian Ministry of Justice and data from the annual CJA surveys, lawsuits are in most cases filed to intimidate journalists and the media in order to give up serious investigative stories. This is evident from the amounts of claims, by which prosecutors exert financial and psychological pressure on the media or journalists personally.
"What is particularly worrying is the fact that the plaintiffs are often high-ranking state officials and even judges. It is particularly problematic that plaintiffs can sue for the same text in criminal and civil proceedings – that is, they can seek both – damages and criminal liability. That is why CJA advocates for the decriminalization of all crimes against honour and reputation. We believe that civil law provides enough space for all those who consider themselves to be injured to obtain adequate satisfaction," added CJA.
This statement was coordinated by the Media Freedom Rapid Response (MFRR), a Europe-wide mechanism which tracks, monitors and responds to violations of press and media freedom in EU Member States and Candidate Countries.