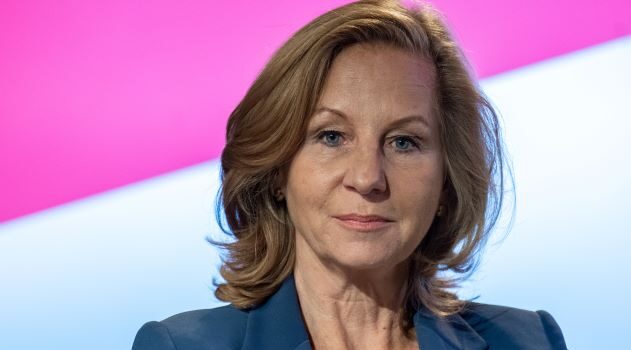 Germany: Misuse of funds at RBB highlights need for greater accountability in publicly funded media
The partners of the Media Freedom Rapid Response (MFRR) denounce the obvious misuse of public funds by Patricia Schlesinger, former director of Berlin's public broadcaster Radio Berlin Brandenburg (RBB). We welcome her instant dismissal while demanding a thorough investigation and calling for improved accountability in publicly funded media.
On 15 August, the Rundfunkrat, which supervises the broadcaster, decided to instantly dismiss Ms. Schlesinger following her decision to step back from her position as director on 7 August. The dismissal was made in response to a wave of allegations related to mismanagement of public funds. Among the allegations are the allocation of a €100,000 consultancy contract to Schlesinger's husband, Gerhard Spörl, and an alleged €1,400,000 renovation of the director's office floor. It was also revealed that Schlesigner recently received a 16% pay rise, which left her with an annual salary totalling €303,000. These revelations have come forth at a time when the financially-strapped RBB has been cutting positions and programming costs.
While the MFRR reiterates EFJ's call for the German authorities to conduct a proper investigation into suspicions of corruption, the partners also express concern at the wider reputational damage it has already caused to RBB. This particular concern has been backed up by reports of abuse directed at RBB journalists and media workers in the wake of the scandal. According to t-online.de, "Criticism, insults and abuse have become the order of the day" following the accusations against Schlesinger scandal have put a great strain on the journalists' work. "The vast majority of them are freelance reporters, who encounter viewers on the streets who do not hold back their criticism and are also carried away by insults and abuse."
In addition, the reputational damage will have a wider impact on public service media both in Germany and across Europe. In recent years, governments throughout Europe have been cutting funding to public service media and questioning its funding system. The compulsory broadcasting licence fee has been a source of debate, with the German Government set to discuss renegotiating the fee with the Pubweb network of broadcasters in the coming months. In addition, distrust of and negativity towards public service media in Germany has been exacerbated by the COVID-19 pandemic, with opposition groups accusing public service media of bias and pushing a particular agenda. At a time when support for public interest media is at a major crossroads, Ms. Schlesinger's actions will inevitably have a negative impact on its reputation in Germany. 
We fully support RBB's journalists who continue working to offer a vital public service despite the ongoing controversy and condemn any attacks and abuse levelled at them as a result of the scandal. We also ask the German Public Service Media to substantially strengthen the auditing bodies and compliance departments within the broadcasters. The controlling bodies must be adequately staffed and resourced to balance the power of the directorate. Ms. Schlesinger's case shows that without addressing these systemic issues, there remains a clear risk of misuse.
This statement was coordinated by the Media Freedom Rapid Response (MFRR), a Europe-wide mechanism which tracks, monitors and responds to violations of press and media freedom in EU Member States, Candidate Countries and Ukraine.